Traveling to Europe with food allergies doesn't mean you don't have a bucket list of things you want to see and do. When you jump that first hurdle of picking a destination and then an accommodation – which if you need help deciding between an accommodation with or without a kitchen, read my other blog HERE. 
Now when it comes to planning your activities, it is good to remember that food allergies extend outside of the accommodation or restaurant. It is important to take it into consideration for each step of your trip.
Once you plan out those must-see items on your list, you may want to immerse yourself in the culture and food more through a cooking class. This really does depend on your food allergies, destination, and local food, but it can be such an amazing experience. 
The vendors I had worked with for clients previously about their cooking classes have always been incredibly passionate about sharing their recipes and local ingredients with families. It is not only a memory you get to experience on your vacation but a skill you take home with you. 
Taking a European cooking class with food allergies is actually something I get requested quite often; keep reading to see what things to consider and some countries to consider. While you can find a cooking class across Europe, some destinations are just more popular than others.
Destinations for Cooking Classes in Europe
Italy is definitely my most popular destination for cooking class requests – I mean who wouldn't want to learn to make their own pizza and pasta, plus so much more! Can't you see it now, in the Tuscany countryside overlooking the rolling hills as you hand-make your own pasta. Not only is it typically a family favorite but can typically be accommodated for many allergies from gluten, nuts, dairy, soy, sesame, and more. 
However, you can find a local cooking class in almost any destination; it mainly depends on your allergies. For example, France definitely is a harder destination for a lot of food allergies, but making macarons is popular for those with a gluten allergy or Celiac disease. In Switzerland, doing a chocolate-making class can allow you to take out some allergens like nuts or gluten. With other allergies, it can be possible in various destinations, it just depends on the food items being prepared and what substitutions can be made.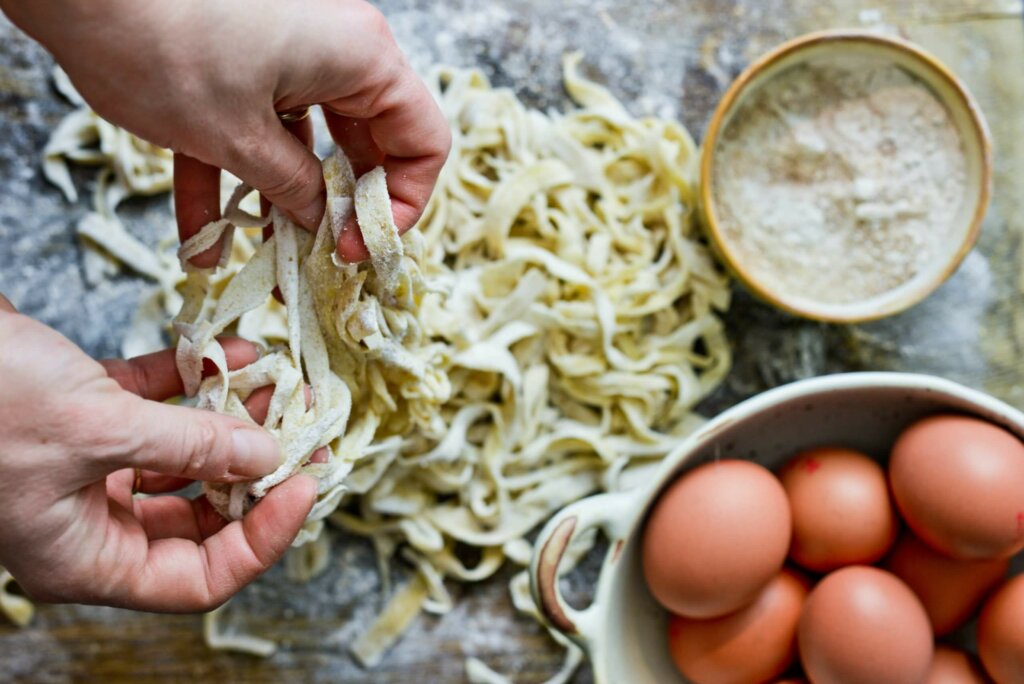 Things To Consider When Picking a Cooking Class in Europe:
Food Items
Picking the right country with the right food in the cooking classes is important. You want to make sure the food matches up to what the family likes and aligns with your safe food. While you can ask for substitutions to be made in what you are making, it is not always possible if you are asking for something that is not part of the local cuisine. Remember the cooking classes are them sharing their love and passion for local cuisine and family recipes. 
Cross-contamination
Doing a cooking class begs the question of cross-contamination, either from the ingredients, those around you, or the equipment. This is the long part of the process, checking in with each vendor to see what accommodations can be made. You will need to be organized to reach out and follow up with the vendors.
Questions to Ask When Booking Your Cooking Class with Food Allergies:
What are the ingredients in the recipes?

Are there any cross-contamination from where they get the ingredients like flour?

If changes are made for your ingredients, will others be using the regular ingredients?

Do they offer private classes?

Would they be okay with you bringing your own cutting boards?

How do they clean any machines used, like the pasta machine?

If doing private, can they customize the dishes to be exactly what you want to make?

Do they have a dedicated allergy-free machine?
Private Cooking Class
Taking a private cooking class is going to give you that flexibility to ask about making larger changes, limiting that risk of others around you handling your allergen, and overall a more relaxing experience. However, private will come with the price tag of being private but if it is top of your bucket list it can be completely worth it.
Location of Cooking Class
From the hills of Tuscany to the city center, depending on your destination, you may have options for the cooking class. While being out in the countryside of an European country is a top request for the view and ambiance. You may want to consider the city center to be closer to medical care. 
At the end of the day, it is all about your comfort level, and hearing what accommodations a particular experience can often help you decide where or even if you want to do the experience.
If you are ready to book your next European experience and want help from a Food Allergy Travel Agent? You can inquire here!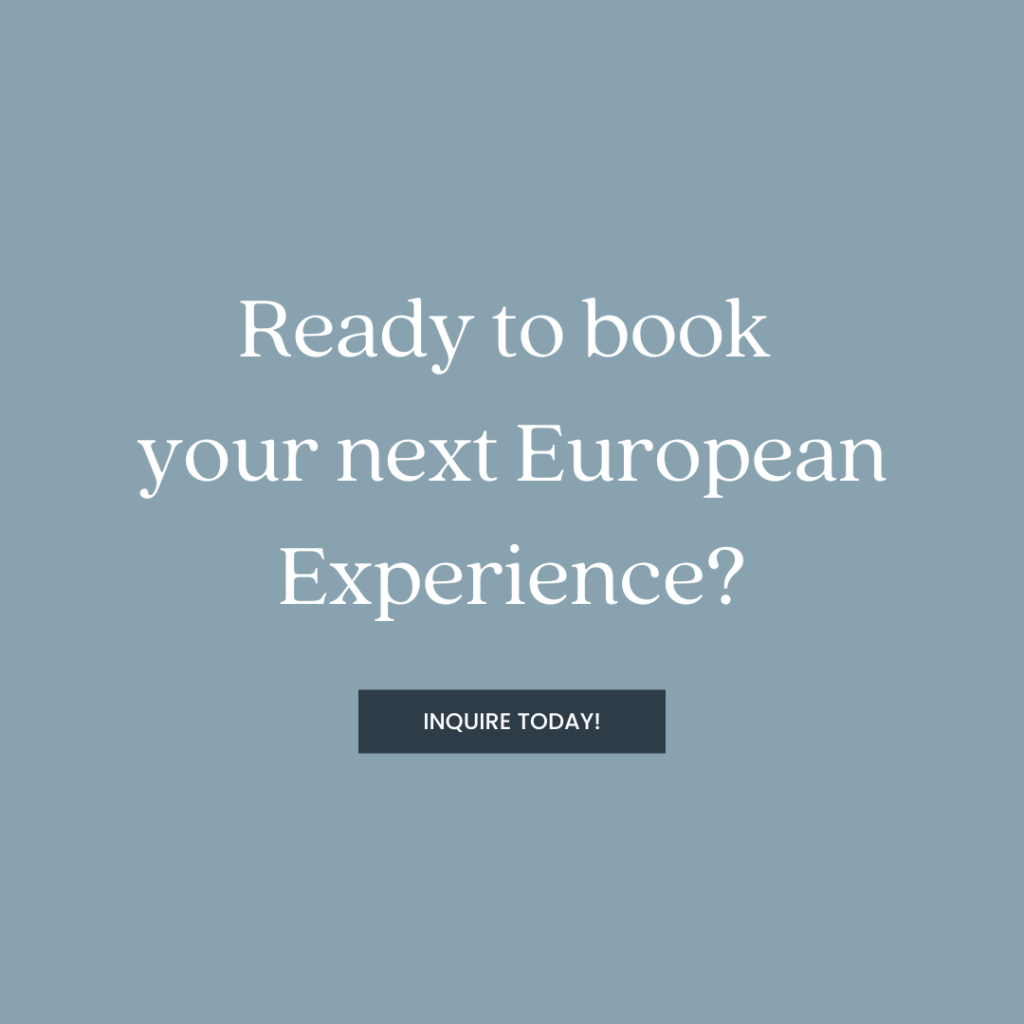 *Just a friendly reminder that cooking classes are like eating out at a restaurant. There are still risks associated. That is why it is so important to really get into the details of how they can provide, and if they say no then feel good that they were honest.